We are empowered women creating a radically inclusive and richly regenerative global economy.
As women leaders of Certified B CorporationsTM and other purpose-driven enterprises, we believe in business as a force for good to generate abundance and prosperity for all. We are building a world where business is in harmony with nature and all life thrives.
We commit to economic, racial, environmental, and social justice and a world where women are equally represented in positions of power and influence. We welcome all allies.
We honor and protect the Earth for future generations.
We will:
Advance women's leadership, prosperity and well-being
Promote sustainable business practices and innovations
Increase the flow of capital to women-led enterprises
Advocate for systemic changes to uplift marginalized identities
Align with the United Nations' Sustainable Development Goals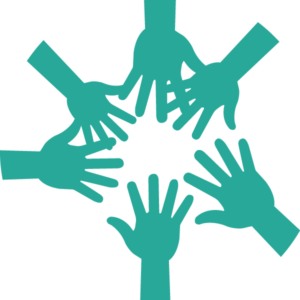 Join Us
Women leaders of Certified B Corporations and other purpose-driven organizations — or anyone considers themself an ally — can sign onto WeTheChange.
Interested in learning more about our work and how you can get involved?
We define women leaders as people spanning a broad spectrum of gender identities, including cis-gender, transgender, non-binary, and gender non-conforming leaders.
WeTheChange is a fiscally sponsored project of Social Good Fund, a California nonprofit corporation and registered 501(c)(3) organization, Tax ID (EIN) 46-1323531.